NEWS »

Abu Dhabi's Etihad would appear the most likely candidate for Richard Branson's airline

CEO says finalising deal for properties in London, New York and Miami Beach

The anti ageing machine debuts at the World Luxury Expo and comes is a fully paved, diamond encrusted version

Angela Merkel's government said Muslims must make an effort to integrate and learn German

Tough penalties to be revoked.

Warns of diplomatic action if no progress by November

Gulf state will deposit cash in central bank next week

Russia said action by Obama risked unleashing terrorist attacks in the region

Comes on the first anniversary of the attack on the US consulate in the country's second largest city

Shot fired after an intense parliamentary argument in second similar incident in Jordan
OPINIONS »

Fanatics may have wanted more but the strategy does make sense, says Salma Awwad

Beatrice Thomas says lenders should focus on service instead of flashy gifts

Ed Attwood says new rules will be hugely beneficial for the business community

Mohammad Janahi examines how the GCC should move forward
PHOTOS »

Honouring the Middle East's most impressive company executives over the last twelve months

Thousands of Catalans have celebrated their national day, which double up as a demonstration to demand the right to self-determination. Crowds dressed in the Catalonian colours of red and yellow were led in the celebrations by president of Catalonia Artur Mas, who is one of the voices calling for a referendum on the issue of self-rule.

A rally organised by the American Muslim Political Action Committee and March Against Drones group has taken place in Washington DC, USA. The demonstration, entitled Million American March Against Fear: Peace, Harmony and Justice, A Civil Rights Movement for Humanity, featured speakers including activist Cornel West.

Palestinian president Mahmoud Abbas met with prominent British politicians during his state visit to the UK, including prime minister David Cameron, opposition leader Ed Milliband, and deputy prime minister Nick Clegg. Abbas is likely to discuss the Middle East peace process and the need to progress with talks.
Latest Reader Comments
Abu Dhabi's gov't offices will relocate to new city, says planning official
Fentoni : Wow. Imagine if say the UK government told all the world embassies in London to move out of their central London offices and move to one central area in say Croydon. How much must the US have spent on their embassy in Abu Dhabi already to make sure it's fully secure against physical and spy attacks,...


UAE - Monday, 24 April 2017 12:32 PM



Expats to be banned from working in Saudi shopping malls
Fentoni : From a purely practical point of view would there be a requirement for the KSA staff to speak both Arabic and English as is the common custom for nearly all sales staff I've encountered in the rest of the GCC? ...


UAE - Monday, 24 April 2017 12:32 PM



Dubai property market's 'false start', recovery still unlikely soon
JRH : Actually if you look at the historic trend - when there has been a global stock market correction Dubai real estate has suffered. It's also highly unlikely that the pattern of increasing bench mark rates will reverse anytime soon.

That said it does look as though prices are nearing the bot...


UAE - Monday, 24 April 2017 12:33 PM



Emirates to cut flights to US cities after flagging demand
dxb_yvr : Cutting the flights was bound to happen even without the ban. A lot of those flights have been empty for a year as many people and companies in Dubai have stopped flying with Emirates, especially in business class due to prices. Get your pricing right @emirates....


uae - Monday, 24 April 2017 9:02 AM



Etihad stays firm on US routes despite Trump's laptop ban
sarah : I suspect the real reason for this is that Abu Dhabi airport through Etihad Airways has US pre-clearance which keeps their planes full with mainly South Asians. If Dubai did have US pre-clearance, their planes would be full also. I do think that tourists will stay clear of the US, because of leftist...


UAE - Monday, 24 April 2017 8:58 AM



All READER COMMENTS
| | | |
| --- | --- | --- |
| 1. | Exclusive: Majority of would-be astronauts looking to be part of mission from Saudi Arabia and Bahrain | |
| 2. | Driver was charged with working with an officer at a foreign embassy | |
| 3. | Gulf construction firms are forking out 'premiums' to lure workers to the less attractive countries | |
| 4. | UAE Vice President chaired a brainstorming session on how to maintain the country's rapid growth | |
| 5. | Mohammed bin Issa Al Jaber claims bank engaged in corrupt activities with a Saudi ministry | |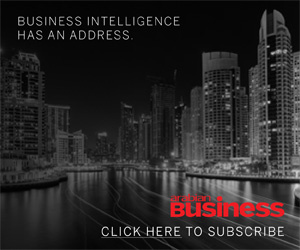 FEATURES & ANALYSIS »

Alex Andarakis explains how he has been in a start-up mindset for his whole career.

Founder of Mumzworld.com, Mona Ataya, explains what it takes to be a success in ecommerce

The growing issue of medical insurance fraud and abuse — ranging from overprescribing medication or keeping patients in hospital longer — is hitting operators' margins. With the market already heavily competitive, Dubai, and the wider region, is gearing up to tackle the problem

Increasing numbers of expatriates are choosing to buy property in Dubai rather than rent. But do the maths add up?