NEWS »

Exclusive: More routes into the US and Canada are also part of its wider expansion into the Americas

Sikh man says he was disqualified over refusal to replace the religious headdress with an official pilot's cap while on duty

State-owned developer was bailed out by the government with an injection of about $10bn in 2011

Private and international schools will not be exempt from ongoing raids to catch labor and residency law violators

Case of starvation is 'medically impossible', Doha court told during trial of 8 year-old Gloria Huang's parents

Unlike some rivals, it did not take advantage of favourable capital markets to exit investments

The US President will nominate US Army undersecretary for critical Saudi Arabia diplomatic position

Experts took samples from his body, PLO official accuses Israel

The 16-year-old character lives with her conservative Pakistani parents in New Jersey and will make her debut in January

Washington willing to offer limited sanctions relief
OPINIONS »

David Cameron, Prime Minister of UK, on why the city deserves to get the vote of the Bureau International des Expositions next month

Anil Bhoyrul lauds the achievements of Air Arabia chief but suggests the best is yet to come
PHOTOS »

Only seven units will be produced of the Lykan HyperSport 2014, each with a price tag of $3.4 million

Demonstrators and riot police in Turkey clashed as students protested against the country's High Educational Board in capital city Ankara. The protest was staged to mark the 32nd anniversary of the institution which is the ultimate decision maker for Turkish universities and is criticised by some as being authoritarian and undemocratic.

Street cleaners, garbage collectors and public park gardeners working for Madrid city council have started an indefinite strike over proposed wage and job cuts. The effects of the strike can be seen all around the city, as rubbish clogs up streets and dirties the popular tourist destination.

Options exhibited at the Toy Retailers' Association's Dream Toys event in London

The annual International Robot Exhibition has taken place in Tokyo, Japan, showcasing some of the latest developments in robot technology. One of the most popular exhibits was a 'Muscle Suit', which features artificial muscles powered by compressed air. Heavy industry robots were also on show, including vehicle assembling machinery. More unusual exhibits, including a strawberry harvesting robot were also on display, wowing the 100,000 visitors to the event.
VIDEOS »

British department store Debenhams has introduced larger-sized mannequins in a bid shake unreasonable stereotypes about body shape and weight.

Supporters of Egypt's biggest football club Al Ahly have marched through Cairo demanding the release of 25 fellow supporters held by police during clashes last month. This raw footage shows the strength of support of the detainees, with demonstrators being watched closely by security forces.

Greenhouse gases reached a record level last year, according to figures released by the World Meteorological Organisation. The findings have raised concerns over climate change, prompting further debate.

Studies by Swiss scientists have found levels of polonium in former Palestinian leader Yasser Arafat's body at least eighteen times more than normal. The findings support the theory that Arafat was poisoned, with one leading forensic scientist saying it's almost certain he was murdered.
Latest Reader Comments
Dubai house prices 'bottoming out' following 3-year slump
JRH : So on one hand they say prices are bottoming out and the other they say the new supply coming into the market will keep prices "in the doldrums" until 2018 at the earliest. Which is it?
...


UAE - Wednesday, 28 June 2017 1:10 PM



Dubai banking giant appoints first female Emirati as CEO
Patrick : Mabrouk hayati...


UAE - Wednesday, 28 June 2017 9:04 AM



Tested: Does a 'virtual' personal assistant work?
Evelyn Priess : Why you have gone so far? I am a VPA in the UAE and I am also member of the International Virtual Assistant Association. I live and work in the UAE. Its just that not many people know that we do exist!

...


UAE - Wednesday, 28 June 2017 9:04 AM



Revealed: huge disparity in Dubai school fees
expat08 : @juergen the amounts are meant for all of the school years of the child. Agree looks odd as one number. ...


uae - Tuesday, 27 June 2017 1:16 PM



85% of GCC patients say healthcare improvements needed
Jack Russel : Modernisation and digitisation is definitely a dimension to improve healthcare services in the gulf. However, that alone will not result in improvement in patient experience. Fact remains that not many successful doctors are willing to re-locate to Gulf by giving up their existing flourishing practi...


Bahrain - Tuesday, 27 June 2017 9:12 AM



All READER COMMENTS
| | | |
| --- | --- | --- |
| 1. | Experts took samples from his body, PLO official accuses Israel | |
| 2. | Only a week after joining, Qatari carrier is criticised for excluding top-tier frequent flyers from its premium lounges | |
| 3. | Sheikh Zayed Road project will contain 350-room hotel and be among the emirate's top ten tallest buildings | |
| 4. | At a top speed of 395 km/h, the Lykan HyperSport can sprint from 0-100 km/h in 2.8 seconds | |
| 5. | Qatar Holding is among handful of investors that have put money into $1bn offering - source | |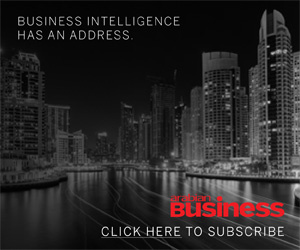 FEATURES & ANALYSIS »

Legendary developer PNC Menon is taking on his biggest challenge yet: District One in Dubai's Mohammed Bin Rashid City

The Dubai International Financial Centre Courts has seen its remit expand globally in recent years and some of the best legal minds in the world have come to Dubai to try and replicate what they have accomplished elsewhere. Mark Beer, the courts' registrar, describes how it achieved this in less than a decade

They said low-cost carriers wouldn't work in the Middle East but Ali has proved them wrong. He tells Arabian Business about his plans for the future

Bahrain Bay CEO Robert Lee says the company is debt free, has completed the bulk of its infrastructure, has money in the bank and is determined to make the most of the early signs of recovery in the island state's real estate market

While the UAE's property market may be hotting up, Middle Eastern investors are playing a largely unsung role in boosting real estate sectors in other global cities as well