NEWS »

New survey by Sportingintelligence says average first team pay has been calculated at $8.9m per year

Airline wins temporary suspension of ban, pending the outcome of an appeal process

Construction firms to bid for contract to design and build 11km project on Palm Jumeirah

Manchester United legend is also set to sell some memorabilia in $5m sale

Hotel operator says it will launch 323-room resort on Palm Jumeirah in 2015; its first property in the Middle East

Sources say Ahli United Bank is evaluating sale or merger with a strategic peer

Popular restaurant and bar brand says cigar ban extended to evenings; cigarette smoking will still be allowed

Nikken Sky Japanese to build "eye-catching" project on King Fahd Road in the Saudi capital

Economy minister reveals spending plan for the next five years as country gears up for 2022 World Cup

MPs have been caught cheating parliament's attendance monitors by stuffing paper into a machine that keeps track of who is present

Omani lender inks agreement with Qatar's Doha Bank; says all staff will be transferred on completion of deal

Company starts injecting natural gas into its partially built Bergermeer storage facility in The Netherlands

Telecom operator cuts costs and sees revenue from data surge during three months to March 31

Waleed Abu Al Khair said to have been detain after court appearance on sedition charges

Muslim Brotherhood supporters sentenced to three years in jail related to protests held in October

Qatar Islamic Bank, the Gulf state's largest sharia-compliant lender, makes $92m profit in three-month period

Prime Minister Prince Khalifa bin Salman Al Khalifa praises Russia, keen to step up economic and political ties

The range includes a system designed to alert the driver to possible collisions ahead
OPINIONS »

This year's Arab Youth survey suggests that entrepreneurial spirit is high and a growing number of young Arabs would like to work in the private sector.

Dubai International may be winning the battle in terms of quantity, but is the quality suffering?
PHOTOS »

Old Bond Street in London has been named as the most expensive shopping street in Europe

The rare fossilized bones of a Tyrannosaurus Rex have been presented to officials and the media at Washington DC's Smithsonian Museum

Liverpool Football Club's Anfield Stadium filled with fans of the club, as well as friends as relatives of the victims of the Hillsborough Disaster, for a special memorial service marking 25 years since the tragedy

A ferry carrying about 470 passengers has sunk off the coast of South Korea's Jindo Island
VIDEOS »

At 829.8m (2,722ft), the Burj Khalifa in Dubai is the tallest building in the world.

People from across the world have ventured out in the middle of the night to watch the first lunar eclipse of the year, also known as a 'blood moon'

Technology giant Google has acquired solar-powered drone maker Titan Aerospace as part of its strategy to deliver wireless internet access to remote parts of the world

Saudi Arabia has replaced influential intelligence chief Prince Bandar bin Sultan "at his own request"
Latest Reader Comments
Emirates says investigating social media scam
Sara : I already clicked on this on FB via my phone!! Can't believe I was so stupid as I'm usually so careful. What can I do to protect my phone? ...


UAE - Tuesday, 30 May 2017 12:45 PM



Entrepreneurs of the Week: Morrad Irsane and Sherene Lee, co-founders of Melltoo
Fentoni : Fair enough. I'd not heard of this 'trusted third party' type platform succeeding before however I can see that it's popular in France despite it's reputation for sending spam emails to it's current and past customers that are extremely difficult to opt out of.... something Melltoo will no doubt wan...


UAE - Tuesday, 30 May 2017 12:45 PM



How Saudi Arabia blundered into OPEC oil cut
Anastasios Dalgiannakis : Before Saudi Arabia's decision to move to unlimited production, analysts broadly thought break-even for shale was usd80. After the move, shale producers are now viable down to usd30. Worst, non-shale is also getting on the act with even deep sea break-even moving down drastically. And worst again in...


Greece - Tuesday, 30 May 2017 12:44 PM



One killed, 14 injured in multiple Dubai crashes
Good driver : The drivers should pay attention to driving and not their phones, social media is the problem, see it everyday, cars all over the road taking up 2 lanes on the highways and roads in Dubai.

As you go past these cars you know why, they're busy on the phones.



...


here - Tuesday, 30 May 2017 9:07 AM



Fair and open skies for US and Gulf carriers
Michael Hanson : Captain Gabriel describes several airlines operating to the United States, like Singapore and Air New Zealand, with intermediate and beyond traffic rights. They operate these routes in a accordance with negotiated Air Service Agreements. This is not the same as the ME3 operating counter to their neg...


USA - Tuesday, 30 May 2017 9:06 AM



All READER COMMENTS
| | | |
| --- | --- | --- |
| 1. | One worker was killed and a second was hospitalised in an accident in the Grosvenor Square area of Mayfair | |
| 2. | The Kuwait Parliament is also reportedly set to consider a proposal to reduce subsidies on electricity | |
| 3. | Will focus on the design, development and management of luxury non-gaming hotels, resorts and residential offerings | |
| 4. | Former US ambassador warned months ago of a "major shift" from US | |
| 5. | At 829.8m (2,722ft), the Burj Khalifa in Dubai is the tallest building in the world. | |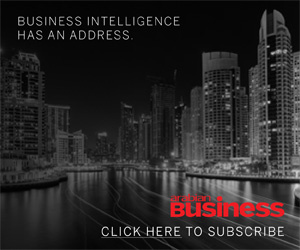 FEATURES & ANALYSIS »

We look at what the consequences are of being unfit or overweight on your business

Gulf kingdom intensifies crackdown on domestic dissent, raising fears that public debate is under threat

For Faisal Al Bannai, CEO of Axiom Telecom, adaptability is key to success in a rapidly changing mobile phone sector

In a rare interview, Dr Anas Kozbari, the chief executive of Invest Group Overseas, explains why his firm is back investing in the Dubai market, and his plans to expand both abroad and at home

Meet Ronaldo Mouchawar, who runs the Middle East's biggest home-grown website. With Souq.com expanding tenfold over the last two years alone, what does the all-conquering e-commerce giant have in store for the future?