NEWS »

Company says listing will take place on Dubai Financial Market

Mendelsohn says trust is the $200bn company's "single most important thing"

Police say new rule must be applied to 25,000 buildings and villas

Study by Dubai Economic council covered 33 year period to 2008

Nakheel and Dubai World now on more stable financial footing, according to analyst

Charges include insulting Bahrain's king, assaulting a policewoman at the airport

Car is made by Chinese firm Brilliance Auto

Project includes the development of 76,000 sq km around the canal into an international industrial and logistics hub

Saudi, UAE, Bahrain withdrew ambassadors from Qatar over broken promises about Gulf security

Independently connected Gear S capable of call-making without companion smartphone
OPINIONS »

Reactionary politics should stay out of the way of Sharjah port operator's ambitions in the US, says Ed Attwood

Smart start-ups are giving traditional market places a run for their money, says Khaldoon Tabaza

It is important that family firms take steps towards embedding governance principles to guard against potential legal issues in the future

A more plausible financial explanation for the disappointing global recovery starts with balance sheets that have been distorted by decades of increasing borrowing
PHOTOS »

Thai government has approved a regulation that allows tourist from 49 countries to be able to stay in Thailand until 60 days. The move, that will be effective from Aug 29, 2014, is designed to boost tourism after Thai military declared a coup d'etat on May 22, 2014, causing a significant tourism decrease.

Brazil's economy has been flirting with recession for some time after a series of quarters in which growth has been stagnant, inflation near the top of the central bank's target range and investment and consumer sentiment weak.

Bahrain's King Hamad bin Isa al-Khalifa met with French President Francois Hollande at the Elysee presidential Palace in Paris on August 28, 2014. At the same time, Bahrainis protested in solidarity with 29 Shiites who were handed 10-year prison terms for an attack on a police centre in April 2012.

Hamas chief Khaled Meshaal rejected any attempt to disarm his Palestinian Islamist movement in Gaza as demanded by Israel. "The weapons of the resistance are sacred and we will not accept that they be on the agenda' of future negotiations with Israel," Meshaal said at a news conference in Doha on August 28, 2014.
VIDEOS »

The head of the US Centers for Disease Control and Prevention says "immediate and urgent action" must be taken to avoid an Ebola 'catastrophe' in Sierra Leone.

Tens of thousands of people protest in Sanaa for and against a rebel group that is calling on the government to step down.

European Union leaders choose Polish Prime Minister Donald Tusk as the new president of their Council and Italian Foreign Minister Federica Mogherini as the bloc's new foreign policy chief.

European Union leaders are poised to impose new sanctions against Russia as Ukraine's president warns the conflict with Moscow threatens peace and stability for Europe as a whole.
Latest Reader Comments
It's time for restaurants to stop shaming smokers
Elkhorn : Based on your comment, then for restaurant and cafe to provide a better facility for smokers - should it be fair for them to charge smokers more, to compensate their investment in additional infrastructure?

It will not be fair for non-smokers to pay extra for their food just because smokers...


UAE - Thursday, 25 May 2017 12:48 PM



How Saudi Arabia blundered into OPEC oil cut
Sal : Interesting reading. View from a different angle. ...


Canada - Thursday, 25 May 2017 12:47 PM



The most dangerous motorists on Dubai's roads are motorbike delivery drivers
Jitendra : Yes. Very true. They always overtake from the right side....


UAE - Thursday, 25 May 2017 12:47 PM



GCC retail market will grow to $313bn by 2021
One Guy : Completely contradictory report.

How can the introduction of VAT in 2018, as well as additional online players assist sales in B&M when combined with an over supply of retail space?



...


United Arab Emirates - Thursday, 25 May 2017 12:46 PM



Alabbar's Noon venture has let Dubai staff go, say sources
Jodi Capella : No way they can compete with Amazon...they just don't have the resources, expertise, technology, funding, know how, logistics , economies of scale to compare with the largest retailer in the world....


uae - Thursday, 25 May 2017 9:12 AM



All READER COMMENTS
| | | |
| --- | --- | --- |
| 1. | Why the fast-fashion is not as glamorous as it seems. | |
| 2. | Senior executive says designs for Arena Mall have been finalised; will feature 1.4 sq ft of leasable space | |
| 3. | Blackstone Group reportedly looking to buy 20% stake in education provider in deal with Fajr Capital | |
| 4. | Package that includes one night in Burj Al Arab luxury suite, Rolls-Royce pick-up, private butler, dinner and spa costs from $1,630 | |
| 5. | Facebook is taking over the world, one 'like' at a time. The woman who oversees the tech giant's operations on three continents, Nicola Mendelsohn, talks power, prospects and privacy | |
| 6. | Authorities in Ras Al Khaimah hunt for new partners after $1bn megaproject was scrapped in 2013 | |
| 7. | Labour Ministry strongly denies reports that plans to enforce a two-day weekend in the private sector have been shelved | |
| 8. | The UAE's second-hand car industry is worth over $2.5bn but remains a nightmare to navigate. Serial entrepreneur Saygin Yalcin's latest venture, SellAnyCar.com, is threatening to completely revamp the sector | |
| 9. | Top 20 most sought after attributes revealed | |
| 10. | Manchester United legend confirms appearance at November event | |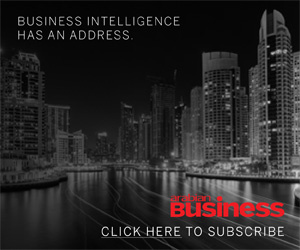 FEATURES & ANALYSIS »

Masood Al Awar made his name as the first real estate agent to sell freehold property in Dubai and later this year he is hoping to break the mould again with Tasweek's ambitious multi-million-dollar listing

Simon Wan is planning to expand StayWell Hospitality to 100 properties worldwide. Many of those are likely to be based in the Middle East

Sameer Al Ansari is one of few people to have seen the rise, fall and rebirth of Dubai from an insider's perspective. In an exclusive interview, the former head of Dubai International Capital describes how the crash happened and whether anything has really changed as a result

The long list of celebrity-endorsed real estate developments launched in Dubai in 2007-08 became a compilation of high-profile suspended, scrapped or failed projects. But the resurgence of the emirate's property market has brought back the big names. Will it be second time lucky?

Doha's ambitious plan to completely redevelop the historical centre of the city is gathering pace. The man in charge of the masterplan, Msheireb Properties chief executive Abdulla Al Mehshadi explains all

Fatima El Malki, social media manager at Active Public Relations, takes us back to the foundations of social media, and offers a few staples of what to do and what not to do

Dubai is among the cities that get the least amount shut-eye.

From currency woes to taxation loopholes closing and a clampdown on money flows, the days of Indian investors topping the list of property buyers in the Gulf may soon be over