NEWS »

US-based cyber security firm says hackers possibly linked to a foreign nation aimed to disrupt key organisations in Gulf kingdom

Telecoms regulator says measure aims to prevent the use of cards in carrying out militant attacks in the kingdom

Master developer also says it delivered more than 400 homes in first three months of 2017

Warner Bros World Abu Dhabi will feature total of six immersive worlds when it opens on Yas Island in 2018

Resort will include 45 vacation villas, modelled on desert marquees; project set for late-2019 completion

Telecommunication Regularity Authority announces implementation of price caps for intra-GCC roaming services

Unnamed Iranian sent to jail for attempting to ship a generator to his home country in breach of international sanctions

Emaar Hospitality Group chief says new model for hotel management agreements is 'marked departure'

Hussein al-Dhafiri reportedly confessed to planning suicide attacks on a US military convoy and a Shiite prayer hall

Metro will be a major component in the transportation master plan for the city, says planning officer

Mumbai-based airline, in which Abu Dhabi's Etihad holds a 24% stake, confirmed the incident took place on April 3

Gulf state responds to complaint by PM Haider al-Abadi that ransom money was brought into Iraq without its approval

Developer Miral continues talks with Skytran for Yas Island cable car

Second daily superjumbo service will be added to popular Abu Dhabi to Sydney route from October 29

Grand Swiss-Belresort Seef will open in Q4 2017, and the Swiss-Belresidences in Juffair will open doors in December 2017
OPINIONS »

Comment: e-Gates were designed to enable UAE residents to clear passport control in seconds or minutes — not hours.

Comment: Parliament's only female member wants to tax expats more than locals - and she is not afraid to say why

Comment: The two emirates do not compete against each other when residents decide which is the best city to call home

Comment: Instead of attacking Gulf carriers for what is perceived to be unfair practices, US can learn from Emirates and Etihad
PHOTOS »

Vice President and Prime Minister of the UAE and Ruler of Dubai His Highness Sheikh Mohammed bin Rashid Al Maktoum honoured the winners of the 20th edition of the Dubai Government Excellence Program (DGEP).

Featuring a 186-foot curved storefront and balcony that overlooks Burj Khalifa and the Dubai Fountain

Huawei P10 and P10 Plus 'makes every shot a cover shot' with Leica

Cyclists take part in the Middle East Peace Tour pre-event in preparation for the inaugural cycling tour in 2018.
VIDEOS »

Fake news has dominated the headlines, fuelling the debate about the future of the media and the role of social networks.

Amazing timelapses show night sky's beauty - Harun Mehmedinovi and Gavin Heffernan of the Skyglow Project have set out on a mission to show people what the sky looks like beyond the light pollution. (Source: CNN YouTube channel)

Make Music Count is striking a chord among educators and students around the world.

The world's top luxury car brands were in Monaco from April 20-23, but it was flying cars like this one from Aeromobil that stole the show.
Latest Reader Comments
Emirates to seek greater 'synergies' with flydubai
Traveller : I am with you John on this.

I fly with FlyDubai for business almost weekly. I love how they are on time (at least the morning flights), in and out of the terminal is easy and connectivity is great with so many flights to GCC countries.

However, I hate how the lounge at T2 is always...


UAE - Thursday, 27 April 2017 8:08 AM



Etihad chief says Alitalia staff ballot result 'deeply disappointing'
Normal Citizen : Never understood why Etihad invested so much money in a union-dominated airline which for decades has never produced a profit, not even a black zero!...


Europe - Thursday, 27 April 2017 8:05 AM



Chinese, Russian visitor growth boosts Dubai tourism in Q1
Ponder : Yes because Indians who have a US multiple entry visa (the requirement for visa on arrival for Indians coming to the UAE) will choose to overstay illegally in the UAE instead of the US. Indians who have US, schengen or Japanese visas are increasingly given visa free/or on arrival facility more so a...


UAE - Wednesday, 26 April 2017 1:09 PM



Emirates to cut flights to US cities after flagging demand
Normal Citizen : @ sarah: Your comment is wrong as far as it concerns Lufthansa. LH does offer daily A380 flights from their FRA base to the US: JFK, SFO, LAX, IAH, MIA. Other airlines (AF, BA) based in Europe also offer more destinations from their respective bases. But they are privately owned (public not governme...


Europe - Wednesday, 26 April 2017 1:02 PM



Supersonic jet to fly from Dubai to London in 4 hours
Fentoni : Sir Richard Branson tried to keep Concorde flying. In October 2003, Branson wrote in The Economist that his final offer was over £5 million per plan and that he had intended to operate the fleet "for many years to come". The chances for keeping Concorde in service were prevented by Airbus's lack of ...


UAE - Wednesday, 26 April 2017 1:01 PM



All READER COMMENTS
| | | |
| --- | --- | --- |
| 1. | Sheikh Ahmed says airline remains profitable ahead of annual results next month | |
| 2. | 10% of routes for Boom supersonic flights expected to originate from Gulf countries, says founder Blake Scholl | |
| 3. | Spectacular new retail outlet features 186-foot curved storefront | |
| 4. | Airline chairman Sheikh Ahmed stops short of suggesting merger between the two airlines | |
| 5. | Uber Technologies Inc also says in talks with Dubai real estate firms to build landing pads in city | |
| 6. | Up to 1,000 construction workers set to benefit from pilot programme agreed with Weill Cornell Medicine | |
| 7. | Latest Monster Employment Index shows that consumer goods industry bucks downward trend | |
| 8. | Bidders seeking to build solar and wind plants in the kingdom are expected to spend 30% of the capital they invest through home-grown workers and companies | |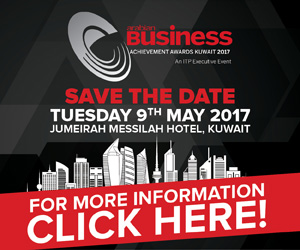 FEATURES & ANALYSIS »

Royal decrees saw a number of allies of Deputy Crown Prince Mohammed bin Salman moved into key positions

Legal firm DLA Piper's Middle East business recorded 10 percent year-on-year growth in 2016 — more than double that of some of its more established operations. Its global CEO and regional managing partner tells Arabian Business why the region is of increasing importance as its legal systems evolve.

With vast resources and more than half-a-billion people, the Dubai Chamber of Commerce and Industry is convinced Latin America is a new economic frontier. Having inaugurated its first office in Sao Paulo, Brazil last week, the chamber is poised to support exponential growth in business between its members and the expansive region.

ATM in Dubai will show the changing face of the industry as entertainment and mid-market hotels become more attractive

Vice Media co-founder and chief executive Shane Smith set a new standard for journalism when he turned an unknown local magazine into a multi-billion dollar millennial reporting empire.

No big-name global banks eager to buy stakes in Saudi banks, according to analysts

The chief executive of the Gordon Ramsay Group of restaurants, Stuart Gillies, is turning around the restaurant firm that was losing $8m a year — and he is doing it while using the famous chef's name less often.
World's biggest image, made up of 1,825 individual fram...

There are plenty of practices young SMEs can learn from...

Dieter Knechtel said some markets witness over 100% res...

This charming eatery set by the pool at the Westin Duba...

CEO of Bloom Holding, Sameh Muhtadi, on embracing the i...

Raynald Aeschlimann, President and CEO of Omega, on her...

As one of the few women leading a major Swiss watch and...

Make an impact this month with a powerful fragrance tha...