NEWS »

Industry souces say increase would be part of plan to align its fuel prices with global benchmark levels

Safety certification process underway, hoping to complete by July, says RTA chief

Industry experts say landlords will try to reduce number of cheques accepted from tenants as real estate markets start to recover

YouTube FanFest Jeddah will have two shows - one dedicated to an female-only audience and the other will be for families and males

Kingdom joins GCC race to become fintech pioneer with 'regulatory sandbox'

Gulf state's surplus rises to $3bn, according to Ministry of Development, Planning and Statistics data

Work has already begun on new stations in Hassyan and at the Mohammed bin Rashid Al Maktoum Solar Park

As many as 100 companies had expressed interest in listing on the new secondary equity market

Saudi German Hospital – Ajman will include 150 beds, set for completion in 2018

Investors say sultanate also plans to issue dollar sukuk over next few months

'The Salesman', a drama about honour and revenge in a modern marriage, was one of the favourites to win

Hotel operator says it is also building projects in Marrakesh, Luanda, Nouakchott, Dar es Salaam and Lagos

Costa had a four-second lead going into the final day staged on Abu Dhabi's Formula One circuit
OPINIONS »

Recent public entertainment, from comedy to jazz, is bringing a lighter side to the conservative kingdom.

Reuters' Andy Critchlow on the Saudi Aramco IPO dangers facing JPMorgan and Morgan Stanley

The plan will set new benchmarks in competitiveness, commercial attractiveness and execution.

An exclusive preview of the Trump International Golf Club Dubai reveals less about the egotistical new US president than you would expect, says Courtney Trenwith

With stagnant salaries and banks reporting double-digit profit falls, cash-strapped consumers are facing a dilemma, says Sarah Townsend

Trump's policies, or lack of, have meant that globalisation may now be the best way to counterbalance narrow-minded ideals, writes Michael Jabri-Pickett

There has been plenty of gloomy news for the country's airlines but clear skies are ahead, says Courtney Trenwith

As Saudi Arabia moves towards opening cinemas and expanding its television offerings, the newly created General Authority for Entertainment must support content creation — and protection
PHOTOS »

Used-car platform CarSwitch.com reveals cars on a budget

Ruler starts month-long Asian tour to build ties with the world's fastest growing importers of Saudi oil

American drama film Moonlight, directed by Barry Jenkins, wins big this year

Futurist and trends expert Scott Steinberg shares his tips to better tech etiquette

Orica-Scott's Caleb Ewan of Australia took the final stage in a sprint finish
VIDEOS »

Space exploration company World View is developing balloons designed to carry people to space.

Boeing finalized designs for the 777-9X, which has folding wings and is expected to be the world's largest twin-engine jet when it begins service in 2020.

Despite electricity blackouts and lack of a reliable internet connection in Gaza, a small and growing technology sector is allowing young Palestinians to overcome the difficulties of life under siege.

The 89th Academy Awards are set to kick off on Sunday. Musical La La Land is leading the pack with 14 Oscar nominations.
Latest Reader Comments
Greening the desert: How the UAE aims to change its carbon footprint
Fentoni : Sadly with China paying lip-service to green initiatives and Trump actively pursuing an anti-climate change agenda (and all of the $'s that will pump into his 2020 election coffers) the whole going green movement feel a bit redundant. Where is the pressure to change? ...


UAE - Monday, 27 February 2017 2:18 PM



Dubai residents appeal to fix 'roundabout of doom'
JRH : As the article mentions work started on a slip road to make entry from the Ranches safer about 2 years ago but halted abruptly about a year ago and hasn't moved since.

As people have moved into the communities along Al Qudra the problem has only gotten more dangerous and needs to be addres...


UAE - Monday, 27 February 2017 2:14 PM



Dubai ruler orders 4x4 stunt driver to clean the city's streets
salman : This should have had jail time as well. They clearly put innocent lives in Danger. If anyone of us had done it we would have gone to jail. Complete disrespect for the country and people who live in it. ...


UAE. - Monday, 27 February 2017 2:17 PM



Saudi's Al-Jubeir visits Baghdad to bolster reconciliation post ISIL
as1991 : It is time to live together in peace and end up sectarianism, extremism and terrorism . I think Iran will no longer be able to sow any sort of conflict or unrest so this a much needed visit for a bright future ahead for the entire region....


Saudi Arabia - Monday, 27 February 2017 8:29 AM



Flavio Briatore's formula for life
Ismail Murad : I like Mr Briatore's life style on the fast lane .....nothing in life is easy as it seems soft and pampering , he is a legend to me creating his own luck sooner or later no matter how you are faster there is always somebody faster ...


Kuwait - Monday, 27 February 2017 8:29 AM



All READER COMMENTS
| | | |
| --- | --- | --- |
| 1. | Medical care, education, fuel were the main drivers | |
| 2. | All fares need to be settled in cash, or paid by credit card | |
| 3. | Cooper Fitch said new jobs believed to be on the horizon | |
| 4. | Practitioners resign, global firms seek to minimise risk after changes to Penal Code | |
| 5. | Suspected thought to be involved in fraud | |
| 6. | Kuwait Embassy is hosting an event to mark their National Day | |
| 7. | Boxers confirmed that they have agreed on terms of their 'super' fight | |
| 8. | Actor was raised Christian before converting to Islam | |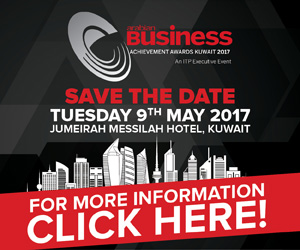 FEATURES & ANALYSIS »

GCC states fell behind in closing the gap between women and men last year, but governments are striving to re-tip the scales.

Home insurance in the GCC remains remarkably low, despite arresting reports of fires that have caused costly damage to homes and treasured possessions. Industry players say residents are finally sitting up and taking note, but the transitory nature of expats and a general lack of awareness continue to suppress demand.

As food security becomes a significant concern for the GCC, Oman's Sohar Port and Freezone is developing the region's first agriculture hub. New CEO Mark Geilenkirchen says the facility will also help maintain years of consecutive double-digit growth.

In a rare interview, Ayman Hariri reveals the raw grief he still experiences 12 years after the assassination of his father, former Lebanese prime minister Rafik Hariri, and the lessons he learnt that have inspired him to take on formidable social media giants.

Following numerous unfulfilled promises and delays, Langham Hotels set to open four properties in the Gulf, all in the space of a year

Chairman and CEO explains why the region is so enticing

Singapore's outgoing ambassador to the UAE says the countries have much in common

In an exclusive interview with Arabian Business, the CEO reveals how he gave 40,000 Saudis jobs, and what makes Dubai the perfect blueprint for the GCC
BlackBerry has kicked off Mobile World Congress 2017 wi...

The luxury watchmaker has said 2017 is 'the year of the...

Diamond Developers CEO Faris Saeed explains how its Sus...

As luxury brands brace themselves for another challengi...

The key to being more productive isn't working harder. ...

The Dubai Jazz Festival has drawn almost half-a-million...

Practical advice from the best books in business...

Because clothes maketh the man (and woman)...