NEWS »

Eid holidays in the country will start from Saturday

US Secretary of State Rex Tillerson said US desire is for unity within the Gulf and unity within the GCC

Users were able to make voice and video calls on Facebook-owned WhatsApp on Thursday

Cebu Pacific says aircraft is undergoing maintenance inspection

The PSA Women's Masters will be staged at Princess Nora bint Abdul Rahman University in Riyadh later this year

Coping strategies from some of the world's most frequent travellers

Kingdom could become ninth largest country on index if it wins EM status

Ajay Sethi says he expects break even in third year of South African league

Qatar's benchmark fell 1.8 percent to the lowest level since January 2016

Jenny from the Block rock Autism Rocks Arena on November 17
OPINIONS »

Comment: A run-in with the tech giant's customer support programme suggests there are still benefits to human interaction.

The story of the country over the past 10 years helps explain why Abu Dhabi is prepared to speak out against Doha.

Opinion - "It is part of our efforts to create a generation of politically savvy young Emiratis".

Scraping together a profit is only going to get harder in 2017.
PHOTOS »

Abu Dhabi Crown Prince Mohamed bin Zayed holds talks with French President Emmanuel Macron.

Royal Ascot is Britain's most valuable race meeting, attracting many of the world's finest racehorses to compete for more than £6.58 million in prize money.

The International Day of Yoga aims to raise awareness worldwide of the many benefits of practicing yoga. The theme for the 2017 celebration, organized by the Permanent Mission of India to the United Nations, is 'Yoga for Health.'
VIDEOS »

The fully furnished, 3-bedroom property boasts a large terrace with an outdoor kitchen and living area

It's that special time of year again. Set up a telescope and capture the magic of the moon with your iPhone 7.

Some airlines are canceling flights out of Arizona because of the heat. Here's why airplanes can't fly in high temperatures.
Latest Reader Comments
WhatsApp calling features 'unblocked' in the UAE
No Need : Coooooooooool...


UAE - Thursday, 22 June 2017 12:54 PM



Late payments, runaway firms on the increase as UAE businesses' cashflow squeezed
concerned : Dear All,
There are laws in 'Other' countries and if the customer does not pay in 30 days, there is an extra interest charge etc and if there is a case then all the expenses are to be borne by the defaulter, so people pay up.
Once you settle your receivables then most of the issues of expens...


U.A.E. - Thursday, 22 June 2017 8:25 AM



Saudi becomes first GCC nation to seek public feedback on VAT law
Abdul Rauf : General policy is clear and well understood by business houses with qualified staff but for others more guidance is needed as to what procedural changes are required to be VAT ready within an organisation....


KSA - Thursday, 22 June 2017 8:22 AM



Saudi King appoints Mohammed Bin Salman as Crown Prince
Mohammad Ghouse : It is a good decision for the development of KSA. Insha Allah KSA will be ahead in their administration....


UAE - Thursday, 22 June 2017 8:16 AM



RTA launches new personalised vehicle plate
Zeek : So if your memorable moment is in October, November or December then you can forget about it?...


UAE - Wednesday, 21 June 2017 1:07 PM



All READER COMMENTS
| | | |
| --- | --- | --- |
| 1. | Decision comes as part of royal decrees following announcement of new Saudi Crown Prince | |
| 2. | Mina Sultan Qaboos Waterfront is being redeveloped into an integrated tourist port and lifestyle destination | |
| 3. | Dishonoured cheques make up 4.5% of total value of $175bn handled by UAE Clearing Cheque System | |
| 4. | Tim Clark upbeat on flights just weeks after Dubai airline cut services to five cities in the United States | |
| 5. | UPDATED - King Salman completes a gradual removal of powers from the previous prince Mohammed bin Nayef, who has been fired. | |
| 6. | Mercer says rising cost of housing and goods leading to higher cost of living | |
| 7. | Airline said no announcement as yet, but talks ongoing regarding Emirates' fleet requirements | |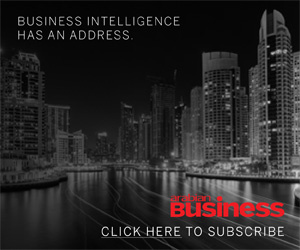 FEATURES & ANALYSIS »

Profile: New heir to Saudi throne holds power beyond his years

Yemen, the Saudi economy and the Qatar-Gulf crisis will be high on agenda for Mohammed bin Salman

Commercial costs are rising and banks are pulling money out of the peninsula state as the row with Gulf neighbours continues.

After decades of success in the region's construction and interiors market, Indian billionaire Rizwan Sajan, founder and chairman of Danube Group, is on a mission to take the Dubai property market by storm.

Comment: A run-in with the tech giant's customer support programme suggests there are still benefits to human interaction.

Three generations after Rai Bahadur M.S. Oberoi started his hospitality career as a doorman, the five-star Oberoi and Trident hotels are thriving. The renowned Indian family meets Arabian Business in Ajman, where Oberoi Al Zorah resort recently opened.

The story of the country over the past 10 years helps explain why Abu Dhabi is prepared to speak out against Doha.

Investor interest in real estate investment trusts (REITs) has been muted in the Gulf in recent years. But the launch of eight new REITs in the region in just the past five months has analysts predicting they will soon overtake direct real estate investment.
Make an impact this month with a powerful fragrance tha...

Local companies and CEOs are spending millions on marin...

The co-founder and CEO of local ride-sharing behemoth C...

Sponsored content: For Alisha Moopen, the executive dir...

Rest and rejuvenation is but a stone's throw away from ...

Set in a 45,000-acre game reserve, Singita Castleton ha...

Range Rover has pulled the wraps off the Velar, its fou...

With crystal chandeliers, gilded columns and a terrace ...