Qatar is looking forward to a possible bid for the 2036 Olympic Games.
Following on from the initial success of the FIFA World Cup, Qatar wants to invite the world once again, according to a source familiar with the Olympic bidding process.
Media reports in the UK say that Qatar is preparing to flex its sporting muscle and bring the world's largest multisport event to the Middle East.
Logistical challenges facing a Qatari bid would be convincing the International Olympic Committee to move the event to the winter.
Qatar Olympic bid considered
"The success so far of this World Cup puts Qatar in a strong position – they have shown they can do this… it is a proof of concept," an nu-named source told Reuters news agency.
"They hosted the Asian Games in 2006; and will be hosting them again in 2030."
As with the FIFA World Cup a traditional summer event may prove to be too hot, so a calendar shift would be required. If FIFA can do it, why not the IOC?
There is a precedent, with Olympics in Tokyo in 1964, which took place from October 10 to 24 and the Seoul Games, in 1988, pushed back to September 17 to October 2.
More difficult, perhaps, would be staging events such as surfing and mountain bike racing. But there were no stadiums fit for FIFA when that bid was won, so heavy investment and creativity may win over the IOC.
Air-conditioned marathon routes and Corniche sports were identified as possibilities in media reports.
The infrastructure to host more than 10,000 athletes and millions of spectators is less likely to be an issue.
Doha previously bid to host the 2016 Olympics and 2020 Olympics, which went to Rio and Tokyo, respectively.
Previous bids were from Doha alone, but the UK's Guardian newspaper says a joint bid with Saudi Arabia may be forthcoming.
Relations between Saudi Arabia and Qatar are strengthened, with emir, Sheikh Tamim bin Hamad al-Thani, who has been a member of the IOC since 2002, posing with a Saudi flag at this World Cup.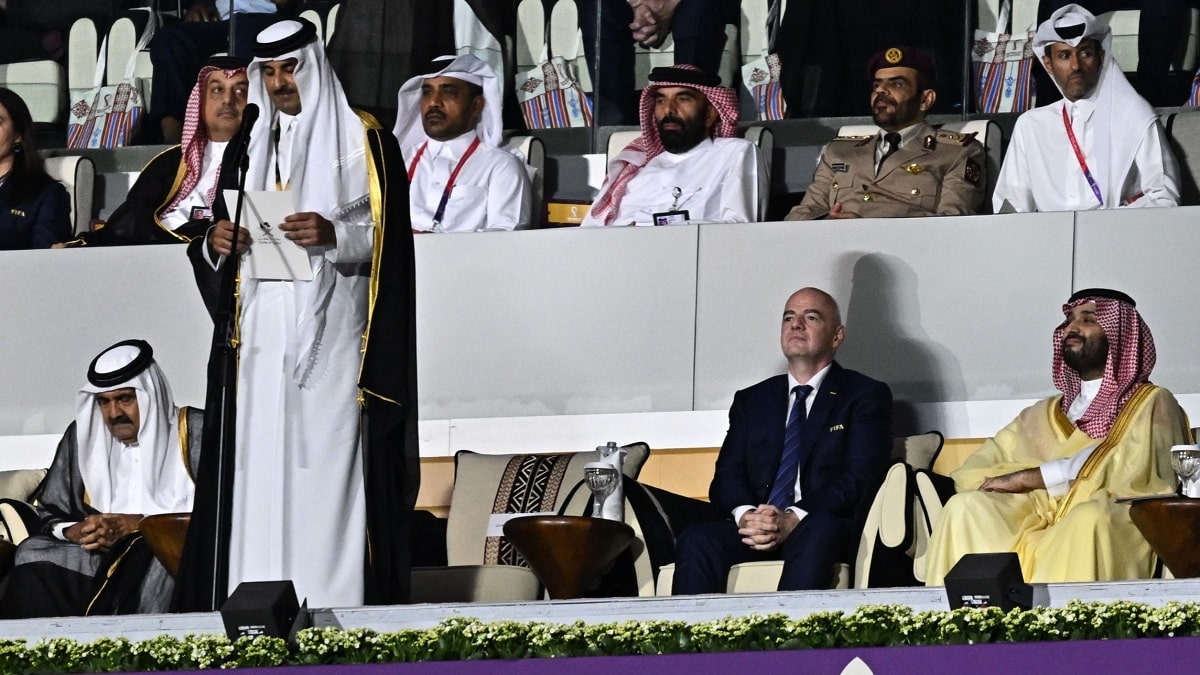 Saudi Arabia is considering a World Cup bid of its own, with shared hosting duties with Egypt and Greece also an option.
The 2024 games will be held in Paris, 2028 sees LA hosting and in 2028 the games will go to Brisbane.
No decision is expected on the host for the 2036 Olympics until 2025 at the soonest, and the bidding process is notoriously lengthy. India, Indonesia and Turkey are all said to be considering bids for the 2036 Olympics.
However, a successful hosting of the FIFA World Cup is likely to strengthen the credentials for Qatar.